Blow molded fuel tanks, oil reservoirs, pressure tanks, chemical containers & dispensers are purpose-built to exacting tolerances and extremely durable. Custom-Pak is a leading producer of blow molded tanks, tubes and ducts with experience with nearly every configuration, technique and application.
Fuel & Oil Tanks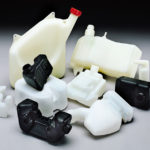 Custom-Pak was one of the first companies in the world to obtain both EPA (U.S. Environmental Protection Agency) and CARB (California Air Resources Board) certifications for blow molded fuel tanks. Last year Custom-Pak produced over 5 million fuel tanks for customers around the globe. Custom-Pak has the technology to make almost any shape, including shapes that others find impossible to make. We provide unbeatable prices for fuel and oil tank sizes under 10 gallons. Let Custom-Pak show you how to achieve the best total value on your next tank project.
Tubes & Ducts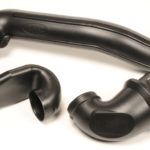 There are dozens of design details that we can incorporate into your blow molded ducts or tubes to eliminate add-on components and assembly. Many configurations can be completely finished in-mold so secondary labor costs are eliminated. Recent technological advances in blow molding ducts & tubes are truly impressive and Custom-Pak can show you what you have been missing.
---
Tanks & Tubes ~ Seating ~ Appliances ~ Transportation & Automotive ~ Housing & Construction ~ Medical Products ~ Electronics & Utilities ~ Telecommunications ~ Chemicals ~ Food ~ Signs & Displays ~ Wheels