Blow molded food trays, freezer cases, chests, coolers and containers are found in many food processing companies and restaurant franchises.  Our bottles, cans, pouches and displays are a common sight at the supermarket. Custom blow molded food containers from Custom-Pak give both processors and consumers the best value. From meeting basic FDA requirements to satisfying challenging handling, permeation and shelf life needs, Custom-Pak is the answer.
Coolers & Displays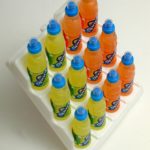 Blow molded parts improve grocery display cases with clean re-usable shelving, drip pans and dividers. Blow molded coolers can be made in nearly any shape to provide attractive displays for chilled products. In-store displays are easy to erect, signage is easily applied and they're strong enough to survive handling by untrained store personnel.
Packages & Dispensers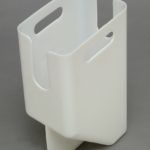 Recent awards for best new packages have gone to blow molding for coffee and juice products. The process continues to provide innovation and style for food packaging. Our containers can be used to ship, display and dispense liquids or bulk solids. Discuss your "wish list" with the Custom-Pak design team.
Food Service Products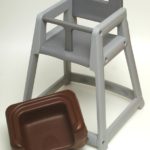 The restaurant industry needs products that won't impart flavors and can withstand abuse on a daily basis. Blow molded products meet these needs perfectly and can be approved by the FDA for food contact. Whether you are trying to satisfy the executive chef or the bus staff, we provide products that meets their needs.
---
Tanks & Tubes ~ Seating ~ Appliances ~ Transportation & Automotive ~ Housing & Construction ~ Medical Products ~ Electronics & Utilities ~ Telecommunications ~ Chemicals ~ Food ~ Signs & Displays ~ Wheels