Blow molded parts can be made to provide either insulating or conductive properties for electrical, water, cell, cable & satellite utilities. The inert, chemical resistance properties of blow molded parts keep fresh water delivery, sewage treatment facilities and high pressure pipe systems running smoothly. Blow molded parts also protect wildlife from unintended contact with areas of utility systems. Contact Custom-Pak for more information today.
Conductive & ESD Parts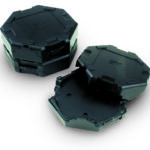 Static dissipation is critical to sensitive electronics. Conductivity is needed when handling wafers, disks and sensitive materials. Blow molding can meet very high-tech needs and do it less expensively than other methods. Let us show you how.
Insulators & Protectors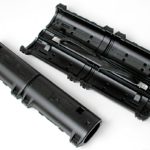 Every utility is concerned about safety and blow molding provides a high degree of protection. Constructions using quad, triple, double & single-wall parts with high-impact strength and weather resistance are solving dozens of protection needs for utilities. From ponds to high power lines, Custom-Pak can help make your systems safer.
Guards & Cabinets
Blow molded guards, covers and cabinets keep utility control points, junctions and splices off-limits and out of sight. The ability to produce multiple-wall parts from varied materials makes blow molded designs the best. Our plastics are as tough as steel and cost a lot less. Look at what Custom-Pak can do to secure your critical system points.
---
Tanks & Tubes ~ Seating ~ Appliances ~ Transportation & Automotive ~ Housing & Construction ~ Medical Products ~ Electronics & Utilities ~ Telecommunications ~ Chemicals ~ Food ~ Signs & Displays ~ Wheels