New blow molding technology provides close tolerance repeatability that was never possible before for appliance product designs. This allows designers to create molded component parts that seamlessly integrate with electro-mechanical systems and combine critical functions into a single piece. You get a functionally superior appliance that costs less to produce.
New surface finish techniques provide attractive, durable surfaces that consumers love. Improved functionality and great appearance make blow molding the appliance designer's process of choice.
Kitchen Appliances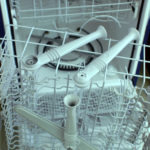 Blow molded water delivery systems are key components inside dishwashers and ice makers. Blow molded shelving, racks, bars, ducts and insulated panels are common parts inside refrigerators. Even specialty appliances, such as wine vaults, are improved with blow molded components. Let our design staff show you the variety of advantages that double-wall parts can provide in your newest appliances.
Laundry Appliances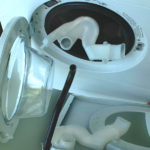 Blow molded dryer ducts, vents, detergent and softener dispensers, tanks and fluid ducts have helped transform washer and dryer design, bringing new concepts to market. These parts also help these appliances operate more precisely and reduce demand for water, gas and electricity. Our engineering staff is eager to help make your next project succeed.
Home Appliances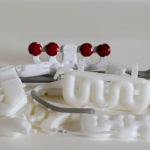 Blow molded parts help numerous types of home appliances last longer and run better. Vacuums and cleaning machines, humidifiers, de-humidifiers, home water coolers and many other home appliances are now more efficient, thanks to blow molded parts. Our engineering team can show you several ways to extend the life and reduce the cost of your appliances. Let's discuss the details today.
Industrial Appliances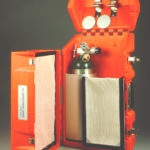 Commercial equipment must withstand abuse. Blow molded parts have the strength to meet the challenge. Otherwise delicate parts become robust when blow molded. The components we produce improve the durability and value of your equipment. Highly utilized commercial products like ice makers & vending machines will last longer. Residential delivery damage can be eliminated with blow molded protective dunnage. When Custom-Pak parts are designed into your commercial product, you can be certain of trouble-free operation.
---
Tanks & Tubes ~ Seating ~ Appliances ~ Transportation & Automotive ~ Housing & Construction ~ Medical Products ~ Electronics & Utilities ~ Telecommunications ~ Chemicals ~ Food ~ Signs & Displays ~ Wheels