Custom-Pak is the world's largest manufacturer of blow molded cases. Our experience helps you create a great blow molded case that meets your every requirement. Our attractive and durable cases save you money and improve your sales.
The Most Rugged Cases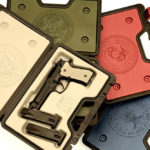 Our patented Quad, Tri and Double Wall cases are the most rugged and durable cases you can buy. Outer walls take heavy impacts while inner walls gently cradle sensitive parts. The strength of two connected walls provides lightweight structural rigidity that can't be achieved any other way.  Inner and outer wall designs are completely independent, allowing greater appearance flexibility and superior functionality. Blow molded cases survive the most demanding applications at unbelievably low costs. Let the Custom-Pak design team prove that our blow molded cases are unbeatable.
Most economical single-wall cases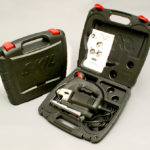 When carrying case applications require low costs, there are relatively few options. The advantages of our patented blow molded single-wall cases are significant. They have a strong perimeter edge so the case doesn't feel flimsy to the consumer. Instead of molded fins to support parts or divide compartments, the attractive contoured shapes of the cases can match your product design. Blow molding allows product strength-to-weight ratios that translate into the lowest possible cost per case. Let Custom-Pak engineers showcase your product and provide great value to your customers.
Stock cases
Our standard cases are the solution when quantities can't justify custom cases. Custom-Pak offers almost 60 standard case sizes and a selection of standard colors. Our in-house tooling specialists can craft custom molded interiors or die-cut foam inserts that will fit your product perfectly. Minimum shipping release of 500 units please. For more detailed information, please contact us today.  (stock case guide)
Chests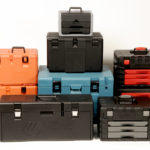 Fold-up chest packaging saves space for economical delivery and allows easy assembly and filling of the finished chest in just seconds. Unit costs can be competitive with corrugated cartons, but the structure and durability are far superior. Chests are also perfect for organizing and storing multi-component products. Drawers, wheels and other features enhance customer value. Please contact us for details.
---
Carrying Cases & Chests ~ Bottles & Containers ~ Returnable Packaging ~ Custom Packaging ~ Dunnage