The hardware, lawn & garden and home improvement markets have a proven preference for the durability of blow molded products. Custom-Pak uses patented technology to produce hardware products and that outsell the competition. The options are limitless but here are some ideas to get you thinking.
Tool Storage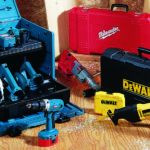 Blow molded cases for drills, routers, recip-saws, rotary tools, sanders, circ-saws, grinders, buffers and other power tools provide the ultimate in tool protection. Socket-sets, tool chests and tool combi-packs organize and enhance tool usefulness. Scabbards, tool trays and accessory kits add value. Let Custom-Pak show you the great new ways to present your tools and improve the user experience. Blow molding can enhance functionality, add value and improve sales for your home use product.
Mailboxes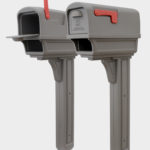 Blow molded mailboxes range from the lowest priced model on the market to the most durable and attractive models found in high-end neighborhoods. The styles can be made to meet any need, from urban apartments to rural routes. Let Custom-Pak provide the designs for your next mailbox project.
Paint Containers & Trays
Blow molded paint cans, paint sprayer tanks, paint trays for ladders and painting accessories are strong enough for professional use and clean-up is easy for homeowners.
Sprayers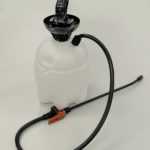 Blow molded sprayer tanks & jugs withstand high pressure, are chemical resistant and safely deliver the nutrients needed for lush vegetation and new formulas for weed control. We have experience with both power and manual operating systems.
Planters & Pots
Blow molded window boxes, decorative flower pots, and nursery planters are attractive additions to any home. Commercial compost, algae beds and horticultural containers help promote growth and are easily recyclable. We can design exactly what your customers will want.
Sprinklers & Watering Cans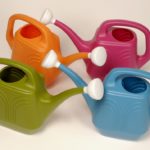 From portable home sprinkling cans to professional watering products, water is easily managed with blow molded containers, ducts, sprinklers reservoirs & spouts. For any water or liquid management, let us help design your fluid delivery system.
Oil Catch Pans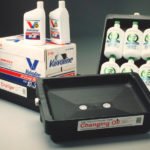 Do-it-yourself oil changes are extremely popular with people wanting to assure quality and save money. Our catch pans are easy to use and can be recycled right along with the oil.
---
Hardware, Lawn & Garden ~ Sporting Goods ~ Housewares ~ Toys ~ Furniture